Contact Us

.
Seen enough? Then it's time to contact the best waterproofing company in Johannesburg! We strive to exceed our clients expectations every time.
Apex Waterproofing Company Offers Free On-Site Assessments and Quotations!
We are here to help you where we can whether it is on-site inspections, price comparisons, scopes of work or simply some advice. Additionally, we are proud of the reputation we uphold as waterproofing specialist and we will continue to maintain our five star client service rating. As a Johannesburg based waterproofing company, we only offer our specialised services within the Gauteng region unless otherwise arranged. 
Fill in the request form below and one of our professional representative will be in contact with you. Alternatively, you can contact Richie or Tatum directly with the contact details stipulated below.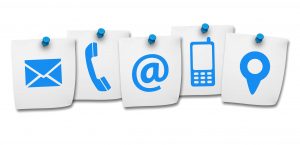 Physical Address
Apex Waterproofing Pty Ltd
4 Christo Avenue
Olivedale
2188
Technical, Site Inspections and Quotations:
Richie Napier – 066 026 2044
Richie[at]apexwaterproofing.co.za
Accounts, Marketing and Client Queries:
Tatum Napier – 073 997-7734
Tatum[at]apexwaterproofing.co.za
Other Queries:
info[at]apexwaterproofing.co.za