.
Insulation Services in Johannesburg. We Offer Unbeatable Prices On Ceiling and Roof Insulation and more!
Roof insulation systems need to be installed to manufacturer specifications. We have solutions for all roof types which include: Flat concrete roofs, tiled roofs and metal roofs.
Insulation is the most cost effective and energy efficient way to keep a home cool in the summer and heated in the winter. It saves as much 85% of heating and cooling losses, thus translating to substantial savings on electricity bills. With price increases and necessities becoming almost unaffordable, everyone is looking for a way to reduce costs and save money.
Poor insulation accounts for up to 15% of your property's energy loss. Just imagine being able to save 15% in energy costs but also spending 15% less on your property's carbon footprint.
Types Of Ceiling Insulation
Isotherm Insulation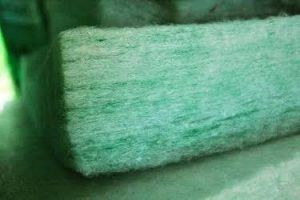 Isotherm is by far our most popular product. It does not contain any chemicals or fibreglass which makes it a great choice. Firstly, it is completely eco-friendly and non-allergic. Secondly, it keeps the temperature in the room more consistent. Thirdly, it is maintenance free and comes with a 30 year manufacturer warranty. Save anywhere from 40% to 70% in energy costs and 21% saving on your monthly electricity bill. Choose Isotherm.
---
Granric Flexiwool Insulation
Granri Flexi-Wool is a high quality fibreglass ceiling insulation that is non-combustible, light weight and simple to install. It also has excellent acoustic properties. If you are looking for a great thermal insulation for soundproofing or to enhance sound quality, choose Granric. Installation must be done according to the manufacturer's details and specifications. In a completed roof and ceiling system, Granric insulation must be installed between roof trusses and over brandering/purlins.
---
Isoboard Insulation
Isoboard is a high density, extruded polystyrene rigid board. Thus, it is suitable for all building types in horizontal and vertical applications. Except where non-combustible materials are prescribed by SANS 10400.
---
Lambdaboard Insulation
Lambdaboard is a flexible Polyisocyanurate (PIR) board made on a continuous laminator. It has high compressive strength and is 100% recyclable. Lambdaboard is used as a ceiling replacement which cuts costs as it becomes a 2 in 1.
---
Knauf Insulation
Knauf mineral wool products are made with ECOSE Technology® benefit from a no added formaldehyde binder. Thus, it is 70% less energy intensive than traditional binders. It is made from rapidly renewable bio-based materials. Therefore It is odourless, rot proof, non-hygroscopic, does not sustain vermin and will not encourage the growth of fungi, mould or bacteria.
---
Alububble Insulation
Alububble is a superior performance radiant barrier material, simple to use and cost effective. It is manufactured using a laminating process. Thus, it consists of a layer of low density Polyethylene air cells laminated on both sides with aluminium foil or alternatively on one side with a white polyethylene layer which provides an aesthetically pleasing finish to the underside.
---
Choose An Insulation Expert
How do you know that you're working with true professionals? Firstly, ensure you're working with an established service provider that has a verifiable track record of success in the industry. Ensure you enjoy the very best value and return on your money by working with true insulation experts. Which is exactly what you receive when you work with Apex Waterproofing.
Our team is always at hand to answer your questions and to provide you with the benefit of their professional insights and expertise. Speak to us to learn more about our company, the services we offer, and how we can be of benefit to you.